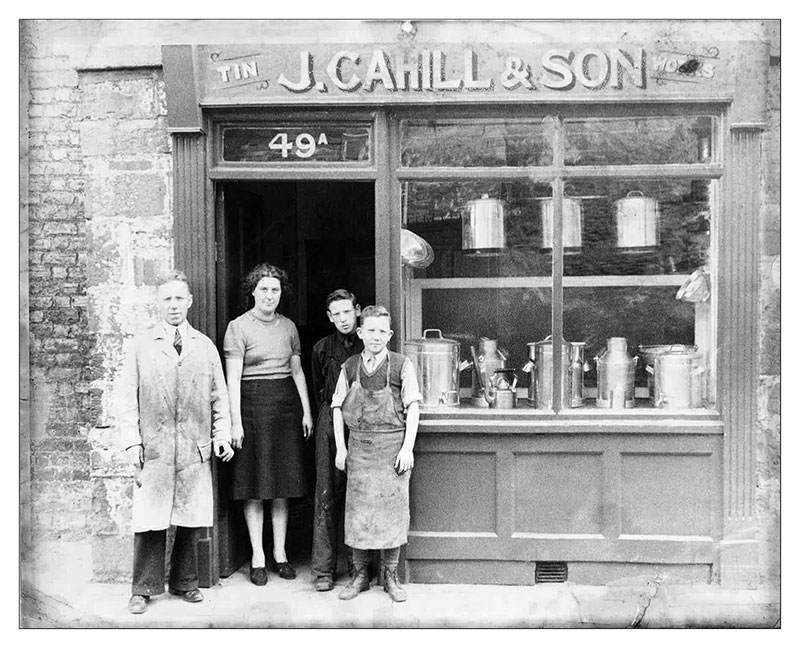 Established in 1920, Peter Cahill Engineering is a third-generation precision sheet metal fabrication and locker manufacturing company based in Dublin, Ireland.
Operating from their state of the art 18,000 sq. ft. factory, PCE continue to supply the highest quality engineering services and solutions.
Peter Cahill Engineering's in-house design team use the latest 2D & 3D CAD software. They work closely with their clients to ensure they meet their needs and project specifications. Their design team can produce bespoke and standard products for a wide variety of projects.
They fabricate in mild steel, stainless steel and aluminium, in thicknesses from 0.5mm to 3.0mm.
Mission Statement:
Quality and reliability are of paramount importance to their company and a complete commitment to customer satisfaction remains the backbone for their business.
To deliver competitive costs and timelines in order to meet their client's needs.
To ensure all clients' needs and specifications are met.
Sheet Metal Fabrication:
Peter Cahill Engineering are one of Ireland and Europe's leading sheet metal fabrication companies. They have exceptional machinery that can produce high quality products.
High Speed Prima Power Genius PG 1530
Edward Pearson and Bystronics Pressbrake.
Powder Coating
Mild Steel Welding
Stainless Steel Welding
Aluminium Welding
Polishing and Linishing
Design and Prototyping
Peter Cahill Engineering offer a comprehensive prototyping service, using the latest 2D and 3D CAD software. Their design team will meet and discuss their clients needs and specifications.
Sub-Contract Services
Peter Cahill Engineering provide sheet metal sub-contracting services for a host of industries and special projects. They design and manufacture everything in-house using their high-quality machinery and experienced staff.
Sheet Metal Fabrication Services
Peter Cahill Engineering's services range from a number of high-volume projects to bespoke products. They have heavily invested in their staff and machinery over the last number of years to ensure they can provide the highest quality services to meet their client's needs. They conduct their work in a wide range of industries, such as:
Data Centres
Construction
Import Substitution companies
Architecture
Postal Services
Pharmaceutical
Clean Rooms
Telecommunications
Point of Sale Display Units
Shop Fitting Solutions